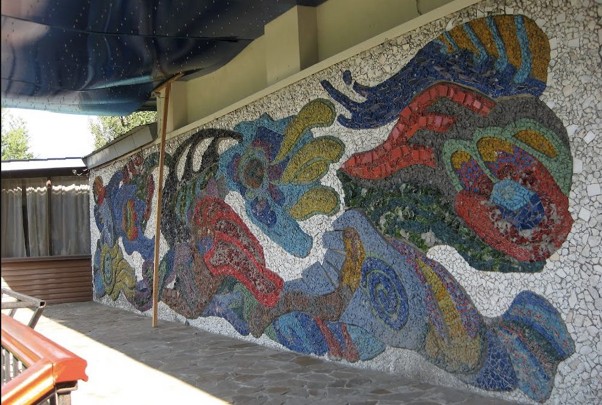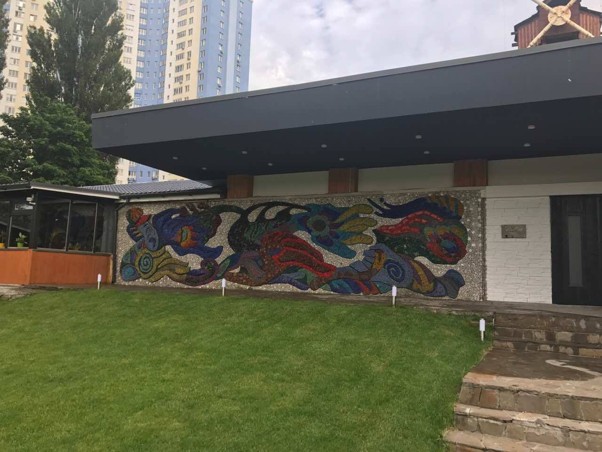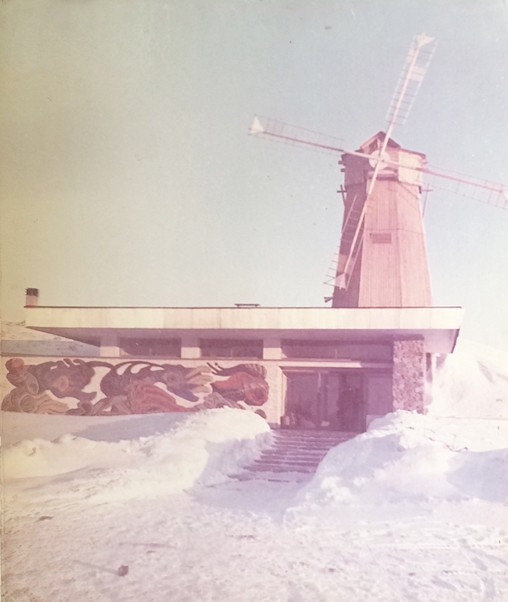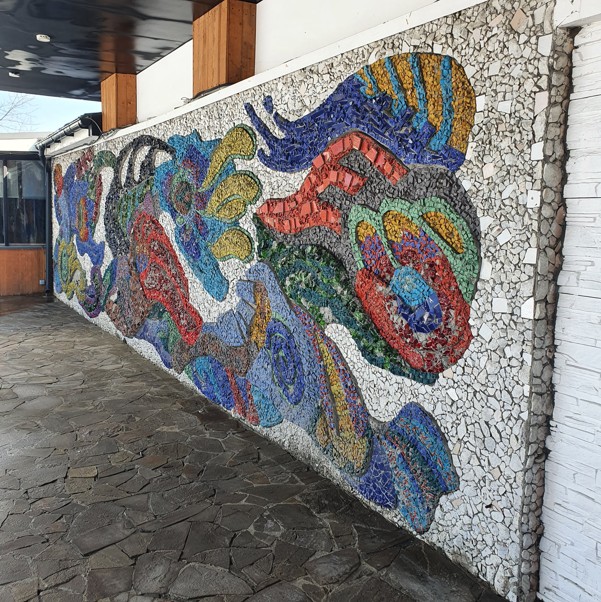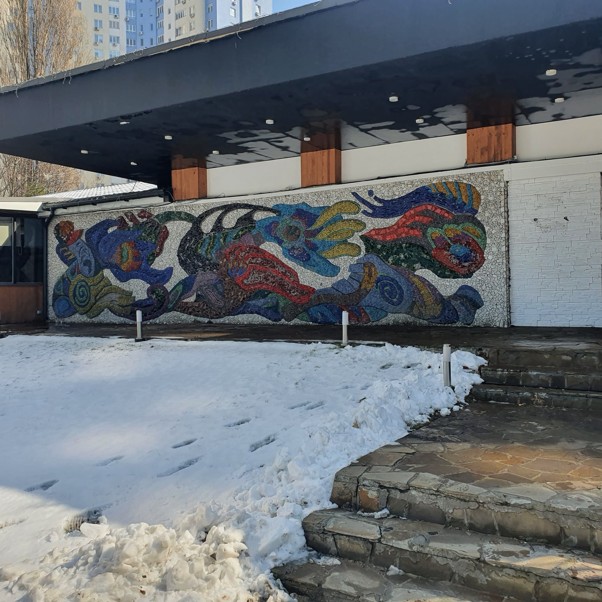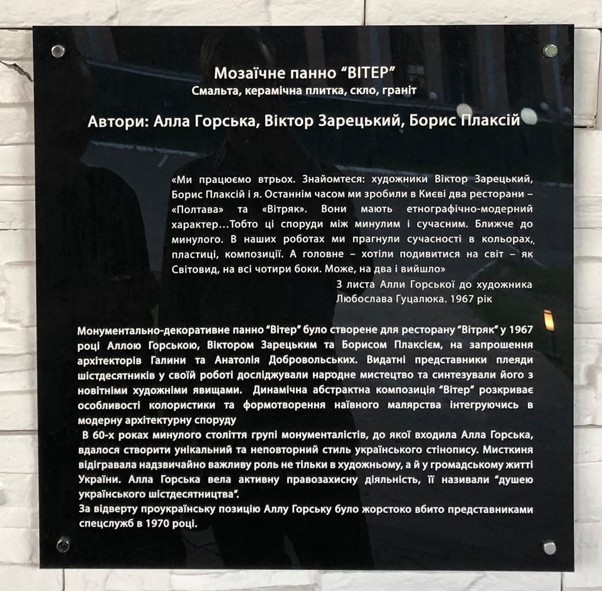 Mosaic panel Wind, restaurant "Vitryak"
Monumental decorative panel "Wind" in the exterior of the restaurant "Vitryak". The architects of the building were Galina and Anatoly Dobrovolsky. 1967 year.
Smalt, glass, marble, ceramic mosaics.
Artists: Alla Horskaya, Viktor Zaretsky, Boris Plaksiy.
Photo: Mill Hub, Март Апрелиус, photographic materials - Central State Archive-Museum of Literature and Arts of Ukraine, color mosaic sketch - Dukat auction house.
Author: Horska Alla, Zaretsky Viktor, Plaksiy Boris