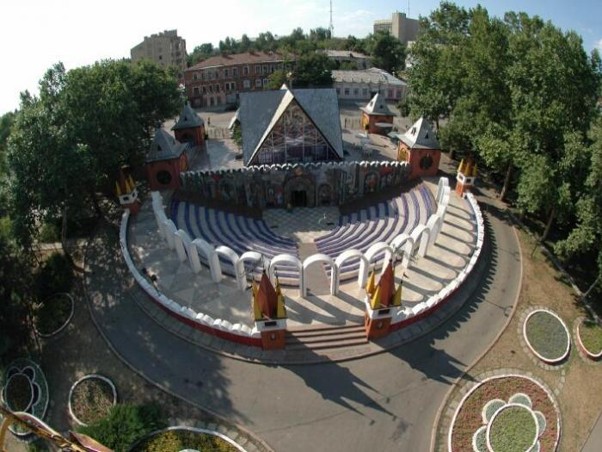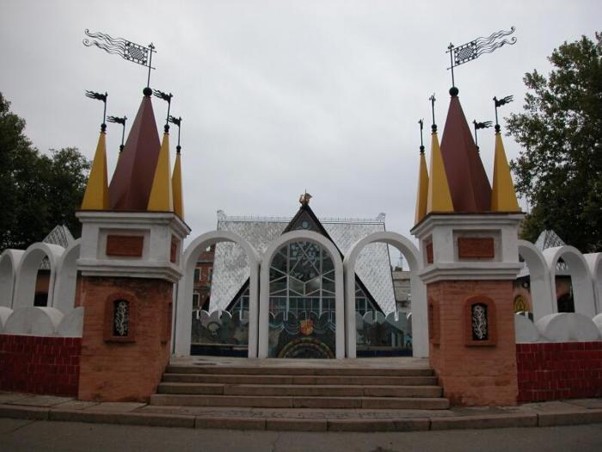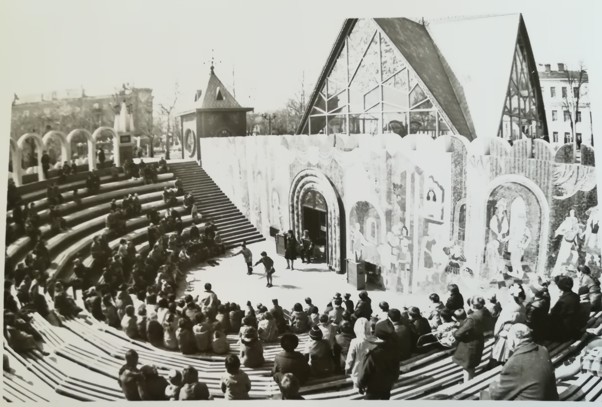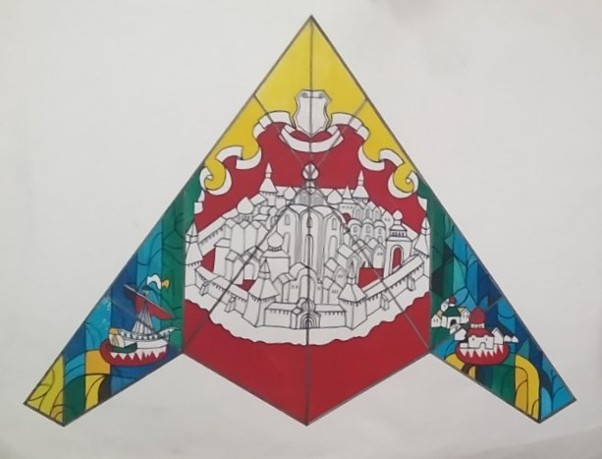 Kid`s area Fairytale
The children's town and area "Fairytale" in the city of Mykolaiv was opened on May 19, 1982. Its amphitheater was decorated with a large mosaic panel "Fairy Tales" by Valery Kuptsov. The mosaic was dismantled around 1988-1989 due to extensive shedding and damage.
There was also a stained glass work by Kuptsov in the children's area. It was replaced by an ordinary glass around 2010-2014. The sketch of the stained glass window "Ancient Cities" is stored now in the family archive of Valery Kuptsov.
Photo: the color photos are from the Internet source http://restplace.com.ua/ru/architecture/park-detskiy-gorodok-skazka; the b / w photo from the State archive of the Mykolaiv district, Mykolaiv (R-2448, 1986, Kremko); the sketch of a stained glass window "Ancient Cities" is ownership of the artist`s family.
Researchers: Stefaniuk Sofia, Fedorenko Andriy. The research was carried out within the framework of the school project "The Riddle of a Mosaic" by the students of the First Ukrainian Gymnasium named after Nikolay Araks, the city of Mykolaiv. Head of the research group: Irina Lobodovska
Author: Kuptsov Valery