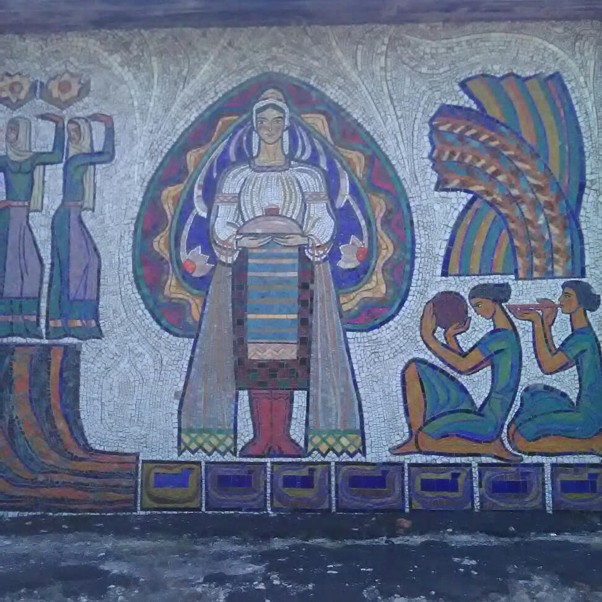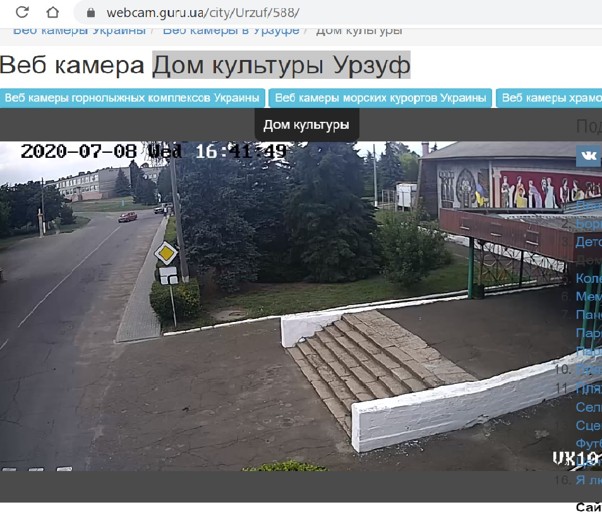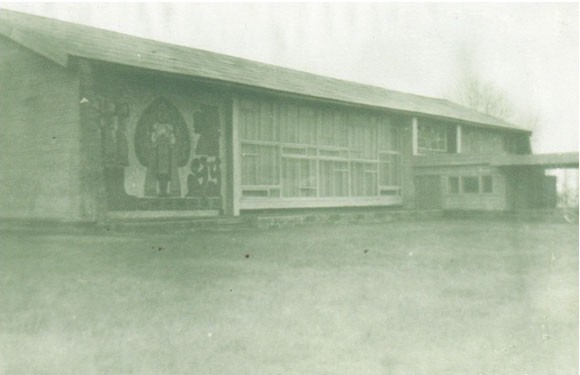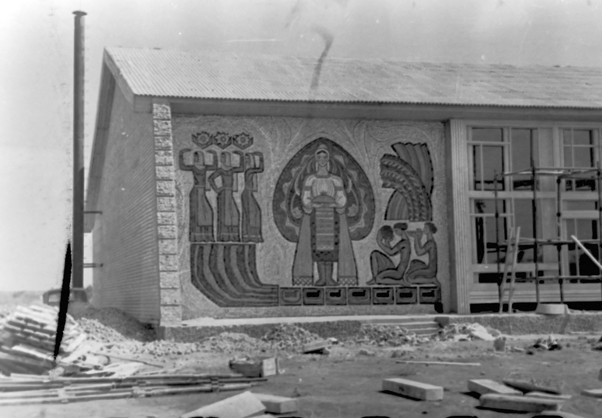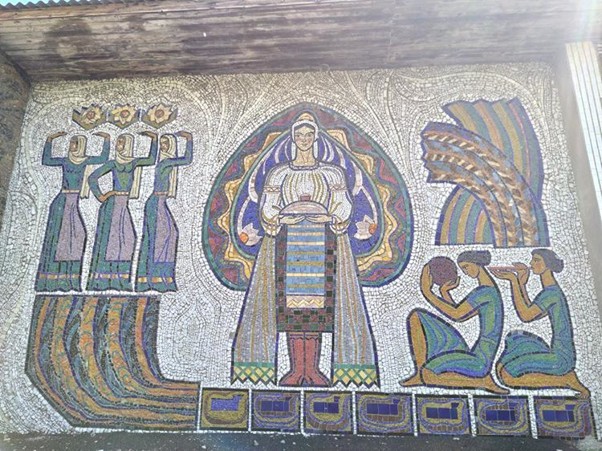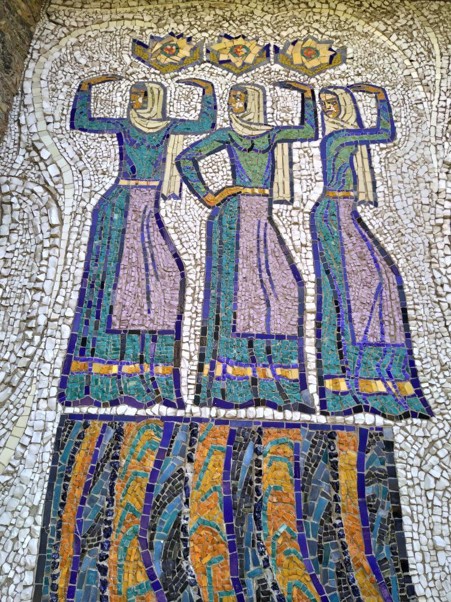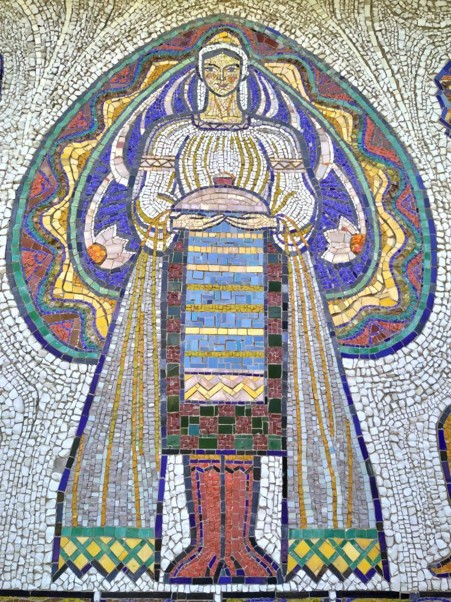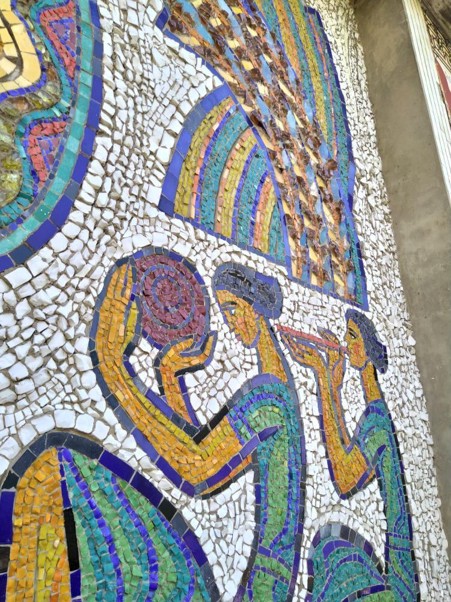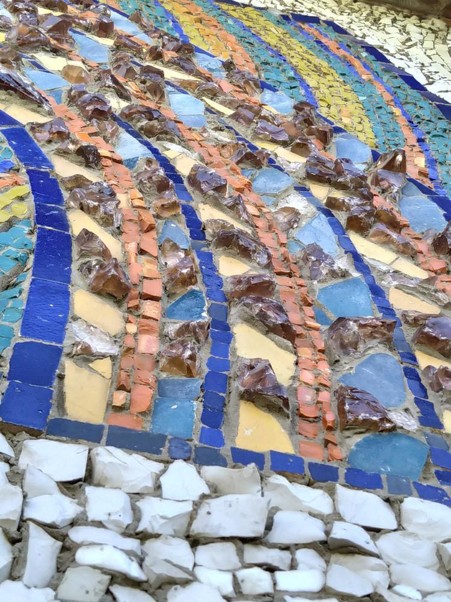 Palace of Culture, Urzuf
The mosaic panel "Harvest Festival" (or "Friendship of People") on the facade of the Palace of Culture in the village of Urzuf, Donetsk region, is considered to be the first mosaic in a series of joint works by monumental artists Lel Kuzmenkov and Valentin Konstantinov.
The Palace was opened in 1967. The head of the Urzuf collective farm, Evstafiy Maytapov, invited two young artists from the city of Zhdanov, Kuzmenkov and Konstantinov, in order to decorate the facade of the House of Culture with a mosaic panel "Friendship of People". It depicts the young slender Greek women in a national dance, as well as a hospitable Ukrainian girl who welcomes guests warmly. This work was later exhibited at the republican exhibition "50 Years of Monumental Art of Soviet Ukraine".
Year: 1966-67
Materials: smalt, ceramics, stained glass, granite
Photo: color photo of 2019 @tihii.dvorik/ Olga Sheveleva, the webcam of the House of Culture Urzuf 2020; b/w pictures: History of the Urzuf House of Culture, the archive of V. K. Konstantinov / article by Alexander Chernov
Author: Kuzminkov Lel, Kostyantynov Valentyn