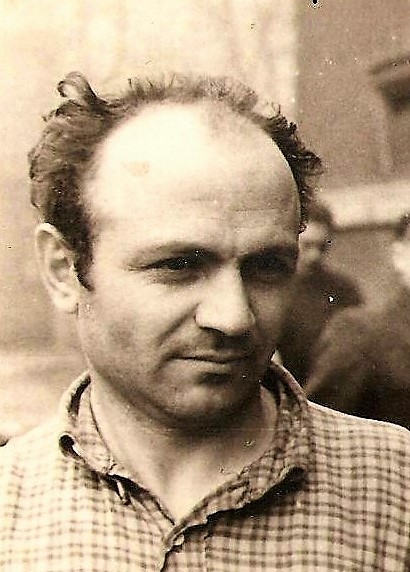 Konstantinov Valentin
Konstantinov Valentin was born in a large family of the Greek origin on February 23, 1923, in the Azov city of Yalta.
Since 1940 he attended the art school in Rostov-on-Don. In 1941, the war began and the study was interrupted. Being a veteran of World War II, where he was wounded, was awarded the Order of the Red Star, the Order of the Great Patriotic War of the first degree, and other medals.
After the war, Konstantinov entered the Kharkiv Art School, in 1951 he graduated with honors. His teachers by profession were Mykola Slipchenko and Lev Fitilev.
He specialized in the painting (portrait, landscape) and in the field of monumental - decorative art. His monumental works in the technique of mosaic, encaustics, stained glass, decorative sculpture were realized in Mariupol, Slovyansk, Artemovsk, Berdyansk, and in the Azov villages of Maliy Yansol, Stary Krym, and Urzuf. The total area of ​​his mosaics and paintings is more than 2000 sq.m. He co-authored most of them together with Lel Kuzminkov.
Member of the Union of Artists of Ukraine (1968-1972) and the Donetsk organization of the Union of Artists (1965-1978). He was awarded a diploma of the Presidium of the Verkhovna Rada of Ukraine, 1990. Member of the Congress of the Federation of Greek Societies of Ukraine, Council of the Mariupol Society of Greeks. His works are to see in the museums and private collections in Ukraine, Russia, England, Holland, Greece.