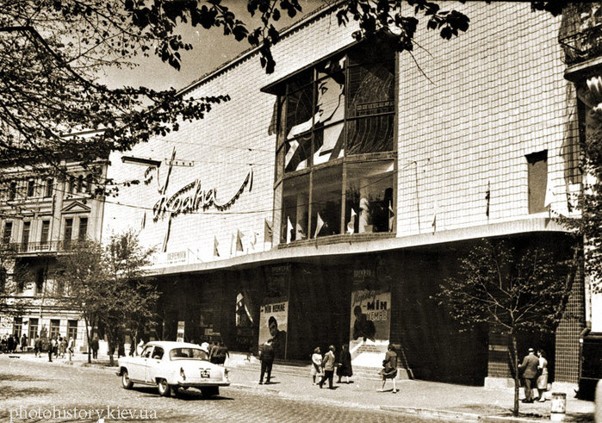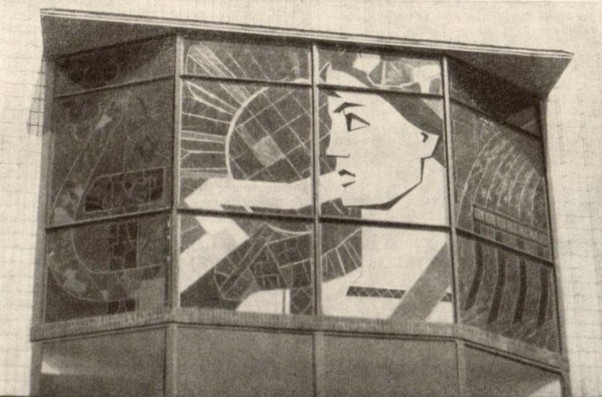 Cinema "Ukraine"
The "Ukraine" cinema on Karl Marx Street (now - Architect Horodetskyi Street) was built in 1964. The facade of the building was decorated with a stained-glass window by the artist E. Roganova-Starostina. After reconstruction in 1980, it was replaced with an ornamental panel.
1964-1980. Not preserved.
Image sources: photo by F. Gilevych (https://photohistory.kiev.ua/), Mykhajlo Pekarovskiy, Some Aspects of the Synthesis of Arts. In: Obrazotvorche Mystetytvo, 1969, Nr.3.
Author: unknown artist