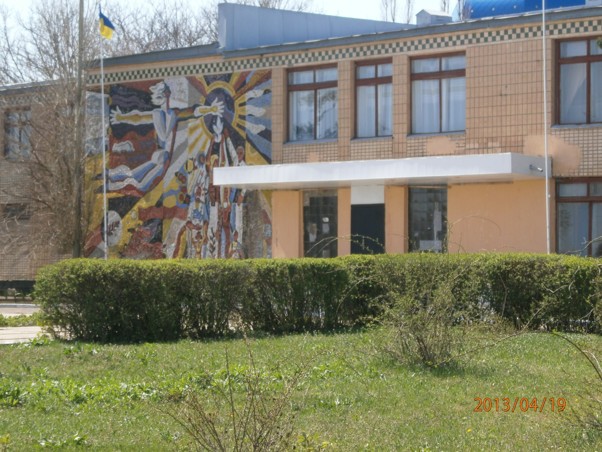 House of Culture, Vysunsk
The mosaic decoration of the house of culture in the village of Vysunsk in the Berezneguvatsky region of the Mykolaiv area.
There is the former House of Culture on the largest street of the village - on Shirokaya Street. It was built in 1979 and was one of the first two-story buildings. Now the House of Culture is a kind of cultural center with dance and vocal groups, with a museum of local lore work.
Photos and text: /sites.google.com/site/visunskistoricnij/
Author: unknown artist