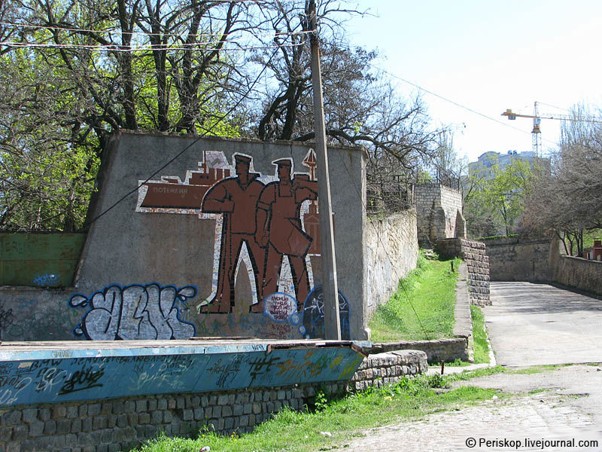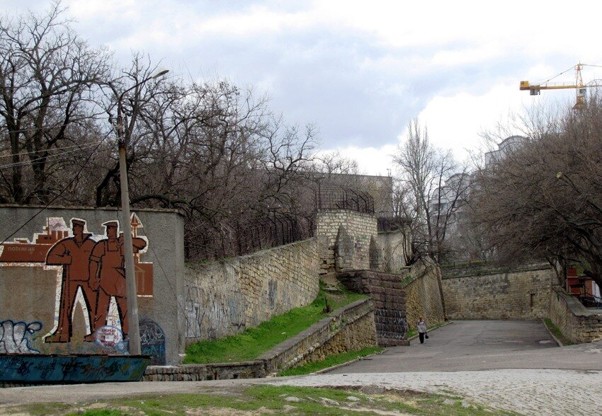 Shipbuilders / battleship Potemkin
The panel "Shipbuilders" ("Battleship Potemkin") is located in the lower part of Flotsky Boulevard (formerly Morskoy Boulevard) on the wall of the first Nikolaev shipyard, once the city-forming core of the city. The mosaic depicts the silhouettes of shipbuilders and the battleship "Prince Potemkin of Taurida", which was built in the Nikolaev Admiralty.
Material: ceramic tiles
Author: a group of Nikolaev artists consisting of Vitaly Zolotukhin, Vyacheslav Kozlovsky, V. Kushnarev. Under the leadership of Anatoly Zavgorodny. 1967-69
Researchers: Andrey Fedorenko, Sofia Stefanyuk, Karina Zubar, Alexey Tsaryuk. The research was carried out within the framework of the school project "The Riddle of a Mosaic" by the students of the First Ukrainian Gymnasium named after Nikolay Araks, the city of Mykolaiv. Head of the research group: Irina Lobodovska.
Photo: https://varandej.livejournal.com, periskop.livejournal.com
Author: Zavgorodniy Anatoliy