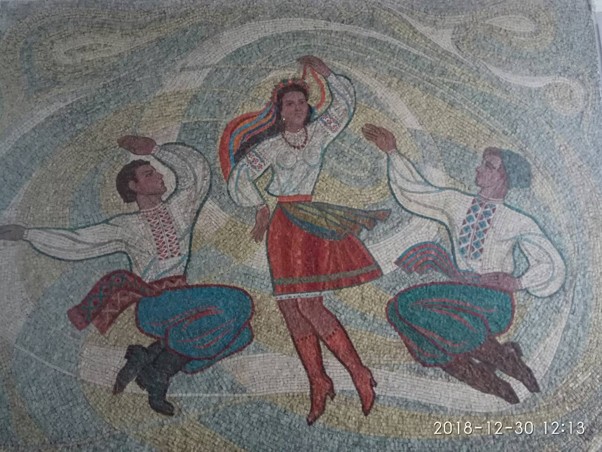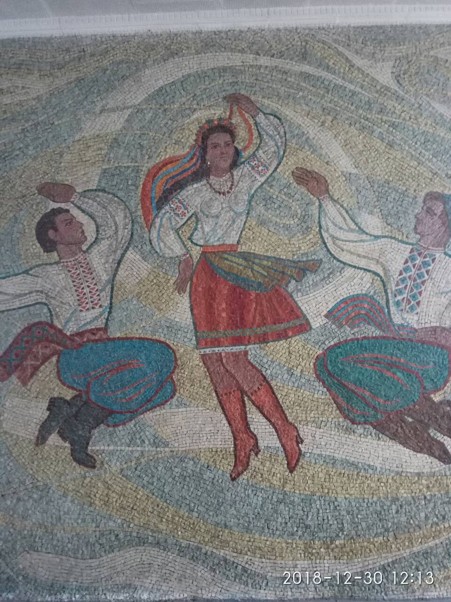 Lukyanovsky People`s House
This mosaic, depicting Ukrainian folk dance, is located in the old and unique building.
It was built in 1900-1902 as the Lukyanovsky Public (or People`s) House, designed by Mikhail Artynov. Initially, there was a people's house of guardianship of people`s sobriety with all sorts of "hubs" - such as a reading room, workshop, theater, tea room, etc. Since 1929, the building was transferred to the state organization of the tram park named after Lenin. After 1945 and until the beginning of the 2000s, it became the House of Culture of the tram and trolleybus administration. Since 2006, the building was renamed into the Kyiv Small Opera.
Presumably, it was created about 1950. At this time, its interiors were redeveloped and redesigned.
Photo: Alla Masyk
Author: unknown artist