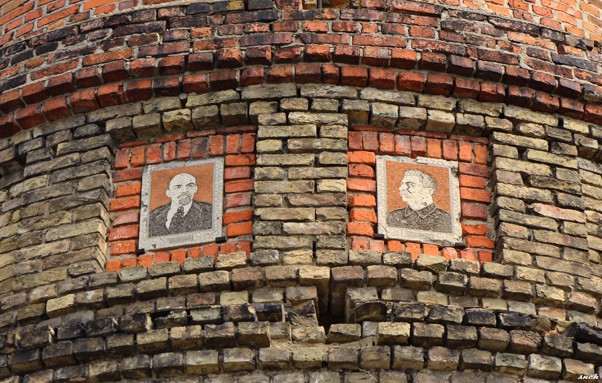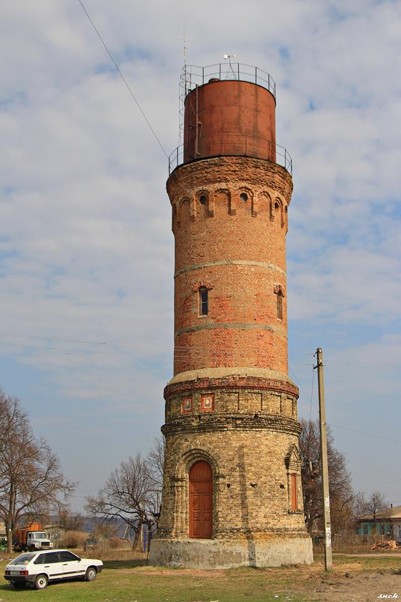 Water tower, Novhorod-Siverskyi
Two mosaic portraits of the Soviet leaders - Lenin and Stalin decorate the brick water tower in Novhorod-Siverskyi. The tower was built in the 1930s, so, the origin of the mosaics can be dated from this period. Thus, the portraits are the oldest known mosaic works of the Soviet era on the territory of Ukraine.
The authorship of the mosaics is unknown, supposingly - Ivan (Jan) Loshak.
Photo: Oleksandr Malyon
Author: Loshak Ivan