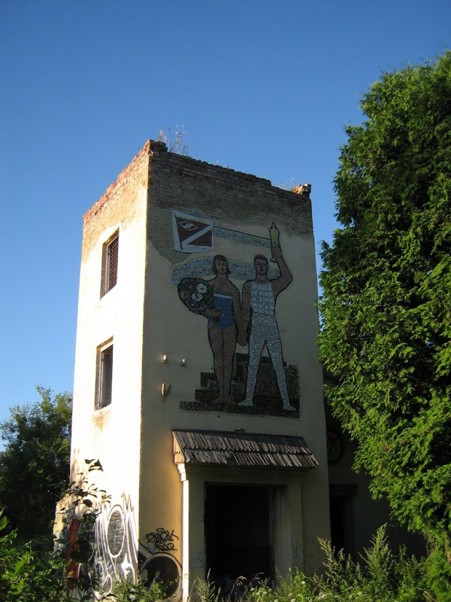 Sports complex "Spartak"
On the tower of the sports complex "Spartak" was a mosaic panel depicting triumphs of sports competitions.
Until 2008 SC "Spartak" was destroyed. At this time (2017), there is building a new sports complex with hotel, office and trade functions, for this reason the mosaic was destroyed.
Photo: explorer.lviv.ua (2009)
Author: unknown artist