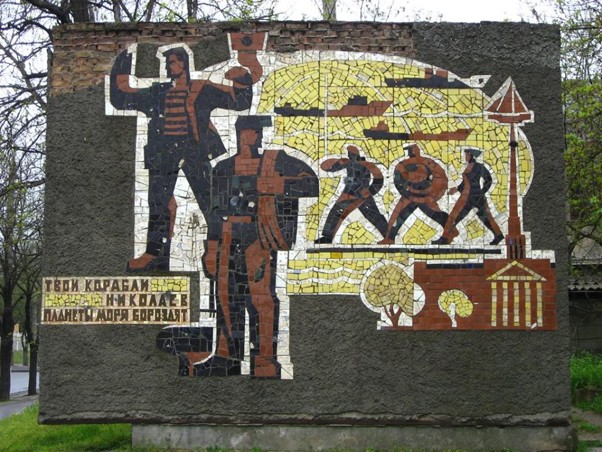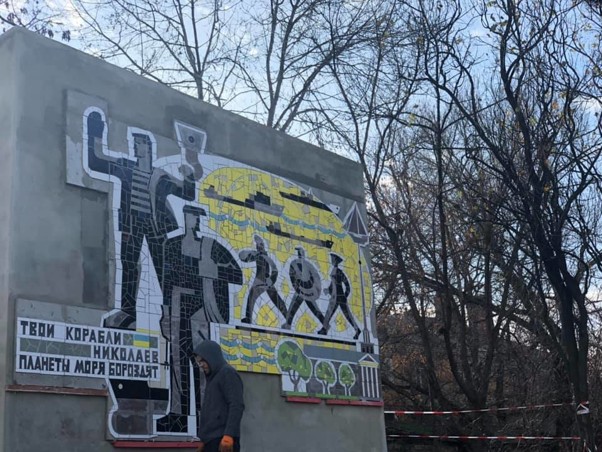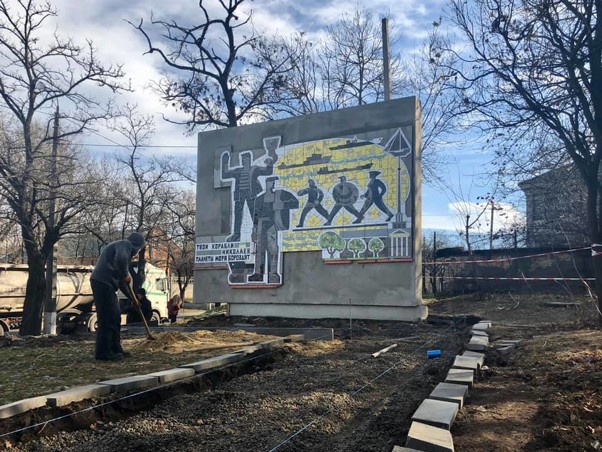 Stele Your ships, Mykolaiv
The stele "Your ships, Mykolaiv, furrow the planets of the sea" is located at the entrance to the city of Mykolaiv from Odesa or the Varvarovsky bridge.
Material: ceramic tiles
Authors: a group of Nikolaev artists consisting of Vitaly Zolotukhin, Vyacheslav Kozlovsky, V. Kushnarev. Under the leadership of Anatoly Zavgorodny. 1972
Researchers: Fedorenko Andriy, Stefanyuk Sofia, Zubar Karina, Tsaryuk Oleksiy. The research was carried out within the framework of the school project "The Riddle of a Mosaic" by the students of the First Ukrainian Gymnasium named after Nikolay Araks, the city of Mykolaiv. Head of the research group: Irina Lobodovska.
Photo 2016: Maksym A. Rankevits
Photo 2019: https://www.0512.com.ua/news/2591119/v-nikolaeve-restavriruut-stelu-korabely-foto
Author: Zavgorodniy Anatoliy