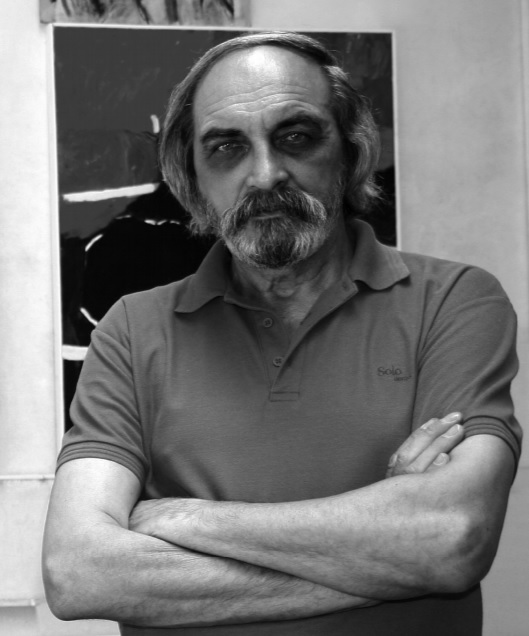 Savchenko Sergiy
Sergiy Savchenko was born in 1949 in the city of Odesa. In 1974 he graduated from the Grekov Odesa State Art College.
In 1970-80 he worked in the field of the easel and monumental painting, original graphics. Since the early 1980s, he joined a group of Odessa nonconformists. Since then, he has been actively participating in exhibitions of contemporary art in Ukraine and abroad. He is a member of the National Union of Artists of Ukraine since 1988. Sergіy Savchenko is one of the brightest Odessa nonconformists, an active member of the "Odessa group" of artists, one of the founders of the creative association "Mamay". Since 2009 he is an Honored Artist of Ukraine.
His monumental works are: color-stained glass "The Way of a Man" at the Odesa plant Electronmash (1982); interior painting of the hall "The Collective of the Poets, the 1920s" in the Odesa Literary Museum (1983-1984); interior painting of the Museum of Local Lore in the village of Tatarbunary, Odesa region (1985); three mosaic panels "Earth" on the facade of the building Agroprom Ukraine, in Uman (1987-88); wall paintings "Actors" in the preventorium of the Odesa plant Stalkanat (1988) and some others works.
Lives and works in Odesa.
[LI 2020, www.modernism.com.ua/sergiy-savchenko.html]